Yes….really….the BAFTA award winning Game of Thrones TV show (dubbed to get bigger than Lord of the Rings) was actually filmed here 'on location' in the ancient 16th Century courtyard of our activity centre and in the sprawling surrounding demesne of Castle Ward Northern Ireland.
Many of the Game of Thrones pivotal scenes where filmed onsite: 'Winterfell Castle', 'King Roberts Arrival to Winterfell', 'Bran falls from Winterfell Castle', 'The Twins', 'Ned's Picnic', 'Baelor Battlefield', 'Brienne Confronts the Stark men', 'Robb's Camp', 'Lannister Camp' and the 'Whispering Wood'.
Don't miss Robb's Camp aka Audleys Castle which overlooks Strangford Lough – the castle perched atop a hill enjoys fantastic sweeping views over the lough (the Vikings invaded these lands back in the 10th Century and gave the lough the Norse name 'Strangfyorthe', meaning place of strong tidal currents or strong fjord).
There are 2 self guided cycle tour options:
Robb's Trail (

allow approx. 1 1/4 hours) 
Tywin's Trail (allow approx. 2 1/4 hours)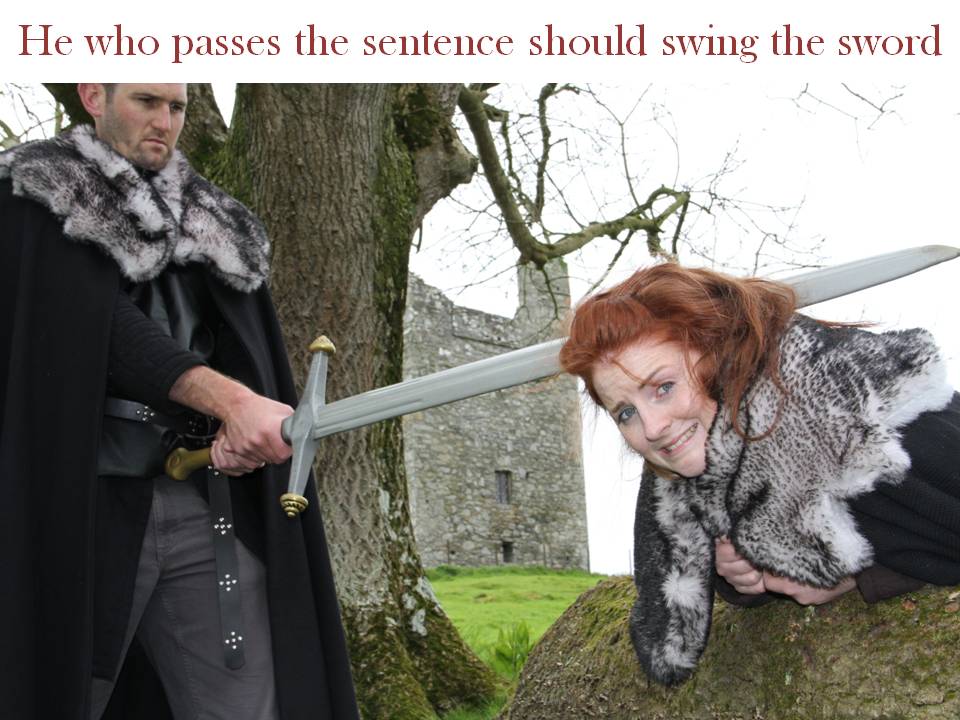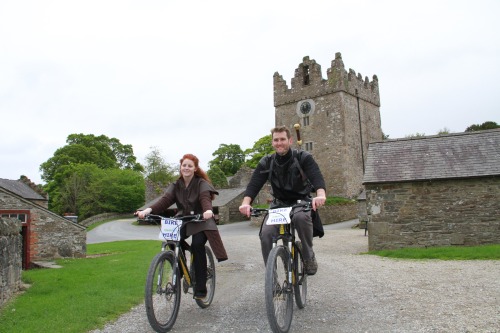 As Michelle Fairley (AKA Catlyn Stark) said whilst filming at Castle Ward Demesne: 
"When you have a location like this, its just absolutely stunning"
So now is your chance to discover these special filming locations for yourself and recreate your favourite scenes from Game of Thrones – firstly you will meet the Master-at-Arms in the Winterfell 'Armory & Forge' who will issue you with a Game of Thrones 'Stark Sack' to ensure you can protect yourself in the wilds of Westeros – don't forget your camera!
Your experience includes:
Access into Winterfells 'Armory & Forge' to meet the Master-at-Arms
'Medieval Scroll' Game of Thrones Filming Locations map (you can keep this as a memento!) – plus some supporting images and text for each filming location
'Cape of The North' costumes
Game of Thrones Stark Family 'LARP swords'
NOTE: This Game of Thrones filming locations experience is independently operated by Clearsky Activity
Centre. They are not sponsored, endorsed, or affiliated with HBO or
anyone associated with 'Game of Thrones'